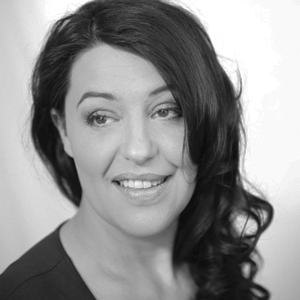 Nathalie Claude is a free-lance vocal and pronunciation expert, trainer and dialogue coach. Swiss-born, she had struggled with her own heavy accent for many years. After becoming a professional jazz singer in the US, she gradually mastered English without an accent and dedicated her career to sharing this skill.
Nathalie is a qualified vocal and speech coach and has taught in drama schools in Germany, such as the Rostock University of Music and Drama.
Nathalie also works for film and television as well as international companies. As a vocal coach, she has worked for "The Voice" and other TV-series
.
Nathalie's book "Akzentfrei Englisch sprechen" (Speaking without an Accent, available in German) was published in October 2017 by Schott Music Verlag.
Nathalie lives with her family in Berlin.